With the latest Update of Imixs-Workflow the Business Process Modelling Notation (BPMN) can be used in various ways to describe business processes executable on the Imixs-Workflow engine. Imixs-BPMN is a flexible and open source modelling tool based on the Eclipse BPMN modelling framework. The modelling tool provides a very flexible approach to describe business process models and workflows within the BPMN 2.0 standard. One of the great advantages of Imixs-BPMN is the flowing transition between business and technical models. In difference to pure technical modelling tools a BPMN workflow model can be combined with more formale elements without technical restrictions.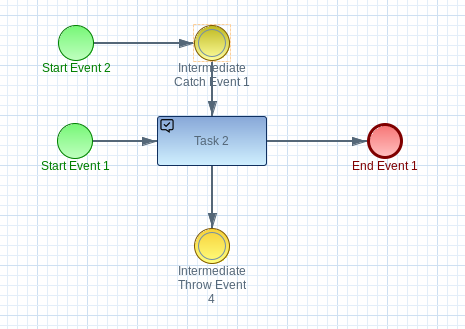 The BPMN Parser included in Imixs-Workflow analyses and interprets the various aspects of this form of modeling. As a result a business workflow can be described in various ways corresponding to the individual requirements of the business.
Read more about Imxis-BPMN on the project site.