The new version of the open source project Imixs-Workflow provides an improved OCR integration and supports much more document formats.
With the upcoming release of Imixs-Archive v2.1.2, which is part of the Imixs-Workflow ecosystem, nearly all kinds of documents can now be analyzed on demand. The Optical character recognition (OCR) is based on the latest version of the Apache Tika project. The Imixs-Archive service detects and extracts metadata and text from all common file types (such as Word, PPT, XLS, JPG and PDF). All of these file types are parsed through an integrated microservice, making the data useful for fulltext search, content analysis, translation, and machine learning.
Even a snapshot taken with your smartphone from an invoice or a contract document can now be transferred to the Imixs workflow system in seconds. This makes the digitization of business processes even faster and easier.
With the integrated Workflow Management Suite Imixs-Office-Workflow your team can collaborate fast, clear and in a structured way.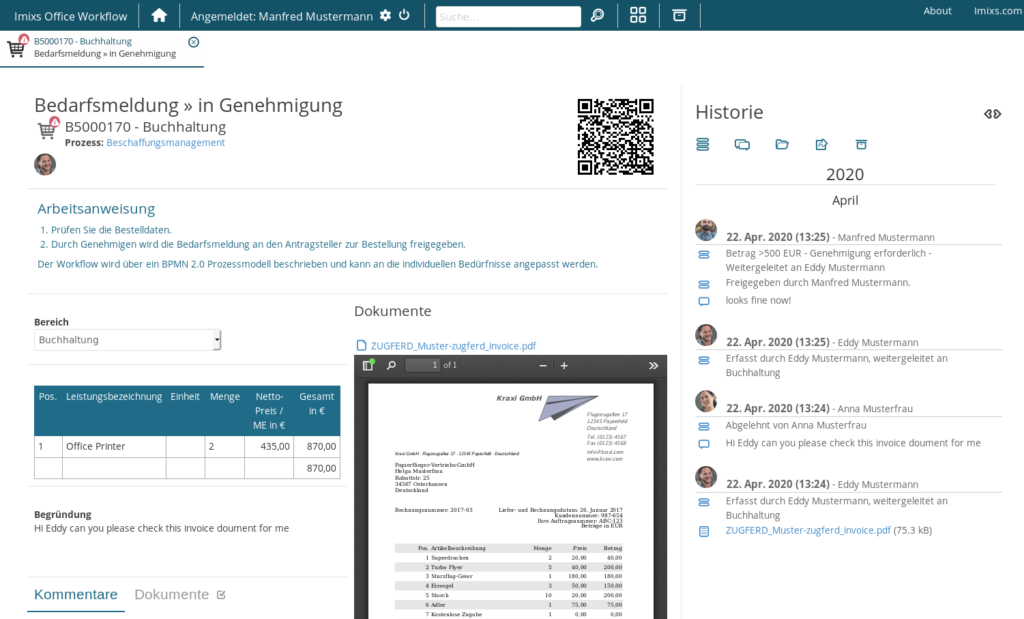 Imixs-Workflow provides a modern microservice architecture. This means that you can integrate this solution into any container-based infrastructure such as Kubernetes. The Imixs workflow project already provides production ready Docker images.