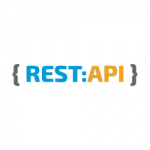 With the next minor release 4.3. of Imixs-Workflow, which will be released shortly, the Open Source Workflow Engine supports a new Rest API. The new API is easier to apply. The result data output is mashed and  now always the same structure. This makes client implementations cleaner and easier to implement. At the same time, all functions of the human-centric workflow engine can be used via one common Rest API.
The old API is also still supported by the Imixs-Workflow engine. The old API can be used with the version prafix /v40/ in the request path.
Learn more about human-centric workflow here.