With the new version 1.8, Imixs-BPMN is now available for all current Eclipse platforms and also fully integrated into the latest version of Eclipse Oxygen.
Imixs-BPMN in  based on the Open Source BPMN modelling tooling for Eclipse Oxygen, which is currently available in version 1.4.3. See the Eclipse BPMN Homepage for what's new. The current version 1.8 of Imixs-BPMN can be installed from here.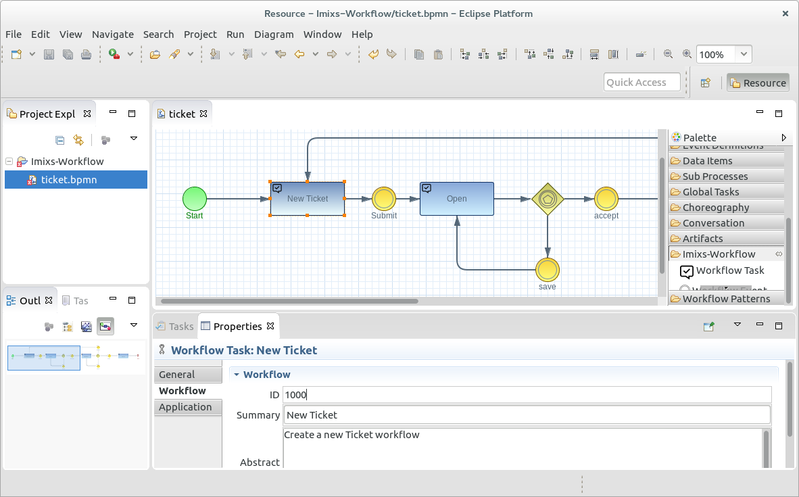 Imixs-BPMN takes the full advantage of all the capabilities from the BPMN 2.0 standard and complements them with the requirements to a modern workflow management system. Imixs-BPMN enhances the Eclipse BPMN2 modelling Framework with the aspects of a human-centric workflow model executable on the Imixs-Workflow Engine.
The Imixs-Workflow engine provides a set of modern Java Enterprise Services to create and manage process instances based on a BPMN 2.0 definition. The Imixs-Workflow engine can be embedded into a Java Enterprise application as well be deployed into a Microservice Architecture as a Docker Container. See the Imixs-Microservice Project for more details.
Also for older versions of the Eclipse Platforms (Eclipse Mars, Eclipse Neon) Imixs-BPMN is still are available.